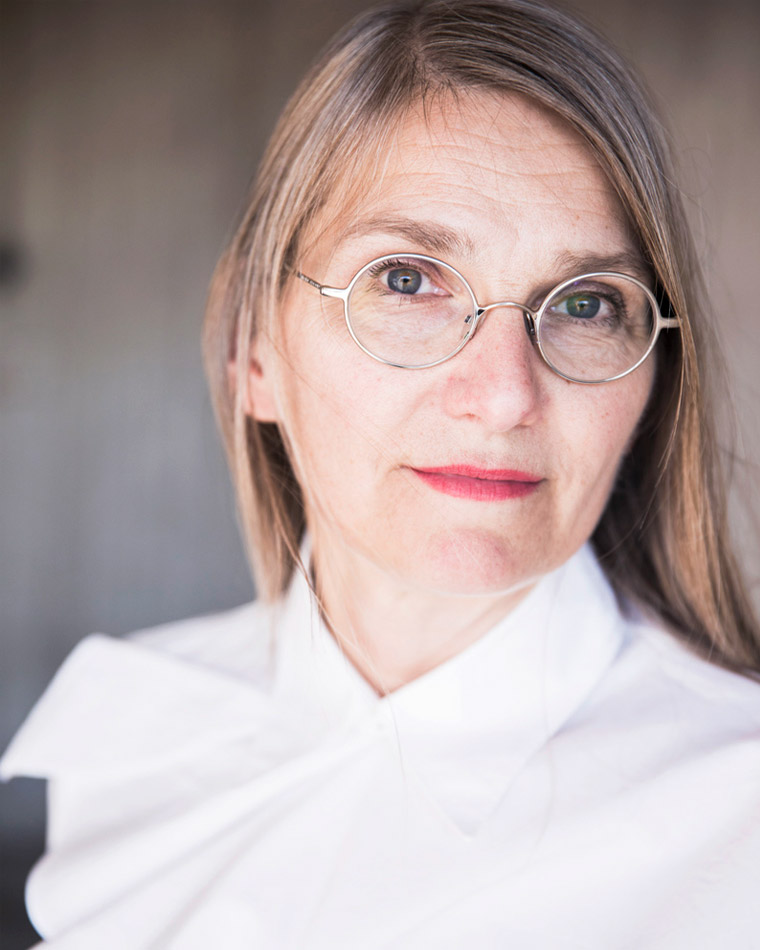 Photo: Tina Axelsson.

Where are you from?
I was born in Stockholm but grew up in Västerås, (close to Stockholm) When I was 18 I started working as an apprentice at the regional theater aiming to be a costume designer. Wanting to develop my drawing skills so that I could design the costumes, I moved to Stockholm to study painting at Konstfack. Art took over and I am now a free artist in the field of art and painting. However, I continued to design stage costumes – in particular for modern dance, working with various choreographers in Sweden.
What are some highlights from your professional life
I found it was perfect for me to design costumes for the stage since I work a lot with installations and space in my artistry and that it would not compromise my own work. When a Swedish choreographer saw one of my exhibitions she asked me if I could consider creating both the set and the costume design. In her production I realised it gave me excellent opportunities to insert myself into someone else's work without losing my integrity.
Why do you want to work with performances for children and young audiences?
In collaborating with Claire my actual focus isn't to aim it towards young audiences. I concentrate on designing/creating highly qualitative spaces that create a sense of freedom that invite and appeal to all audiences and ages. A place that takes on the issue or the question that Claire has presented/set up for each particular show. I find new challenges every time. It might also be because the shows are directed towards the young and that Claire works with movement and dance that my collaboration with the company is so joyous. It gives me opportunities to research and explore possiblities in creative situations where everything is possible.