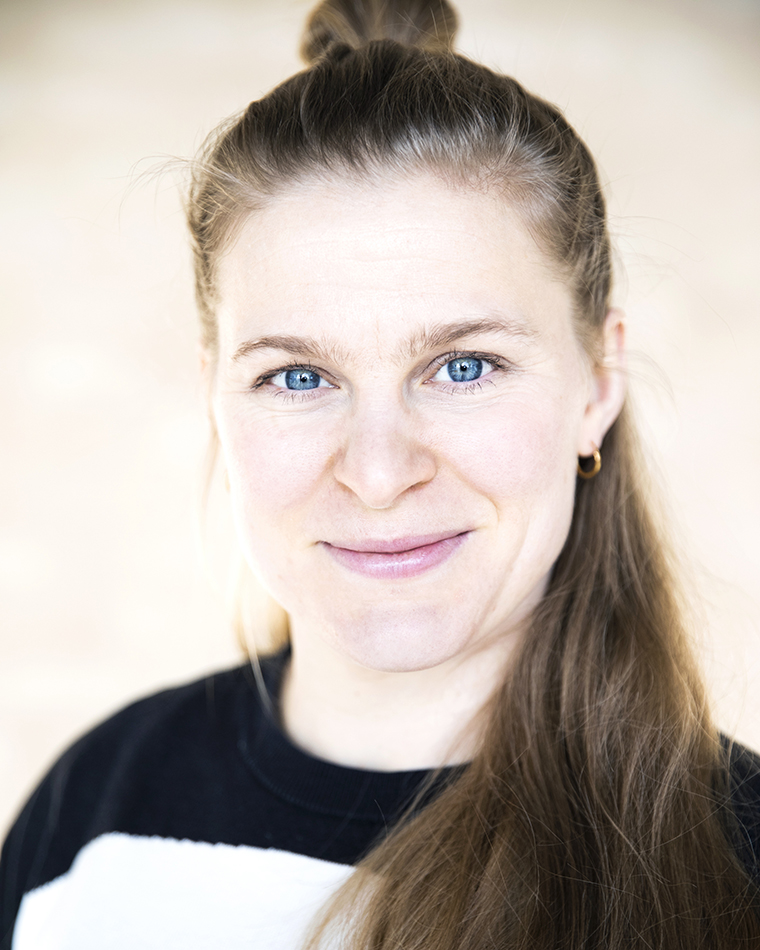 Photo: Tina Axelsson.
Some highlights from your professional life?
– There are so many great projects and meetings with people who have touched me. For me it's more about just meetings and experiences through dance.
I love variety, to be involved in different projects in different ways and meet and create through dance. I am a little extra passionate about spreading dance outside the big cities and working for children and young people to have access to performing arts at a high level and to work with dance in unconventional places.
Where did you grow up, and how did get you started?
– I'm from Norrköping. My dance journey began in my teens when I stood with one leg in the world of football and the other in dance. Initially, it was breakdance that attracted, a perfect combination of hard training and creativity and creating in the present. The competitive style of dance did not suit me and I became more and more interested in contemporary dance, which eventually led to a BA (HONS) from Laban School of contemporary dance in London in 2009.
I want to contribute with my energy and drive, and I want to develop through new projects, experiences and lessons learned together with the company and with in-depth study of Claire Parson's unique design language and stage expression.
Why do you want to do shows for children and young people?
– To be completely honest, it's because children are the best audience! A child's empathy, direct communication and sincerity are simply phenomenal. The unique meeting that is created through a performing arts experience for and with this target group is something I really value. I think most people would benefit a lot from being a little less mature and a little more like this amazing target audience: playful and in the present.